Daily Tasks
photo: courtyard
: It was chilly on Sunday, but Mom wanted to go out for a walk. We went into the courtyard in the center of the complex - in summer it is full of flowers with a fountain in the middle. In early March, not too many flowers and the fountain is drained. But it was nice to be outside.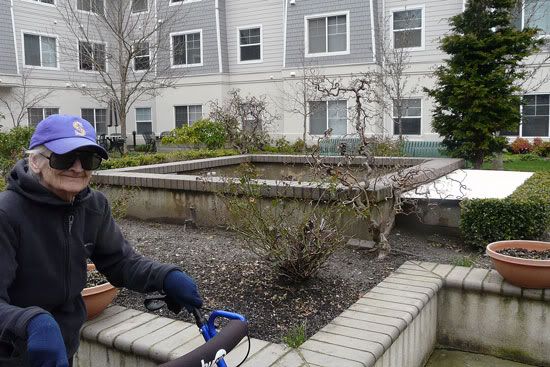 stitching:
1 hour, 3 minutes on Curl Up with a Good Book.
Yearly Tasks
knitting
: Worked quite a bit on the baby sweater - almost ready to start the sleeves.