Daily Tasks
photo - purple:
Forgot my camera today, so took this with my phone. These are outside the Westin Hotel, on my way to the bus stop. I love purple, so I love these flowers.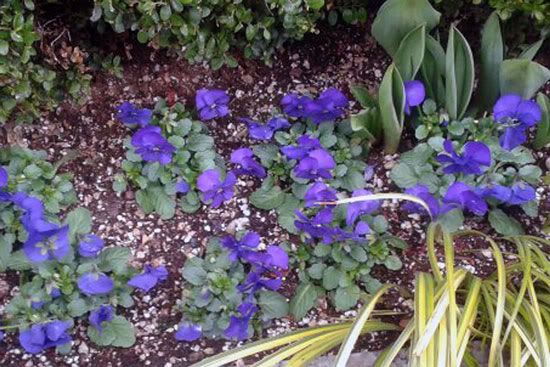 stitching:
19 minutes on HAED's Curl Up with a Good Book. This was a stitch-a-long from last year -- maybe I can finish it this year?
Yearly Tasks
knitting:
1 project down, 7 to go! I'm changing my goal from 8 scarves to 8 projects, since husband wants a hat, and I'm making that sweater. Here's Mom's scarf.