Daily Tasks
photo - cascades:
Took Mom for a drive today on her favorite route - down Highway 9 through Snohomish into Lake Stevens. As you can see, it's a great view of the mountains. I can't imagine living where I couldn't see beauty like this. We're supposed to have another lovely day tomorrow.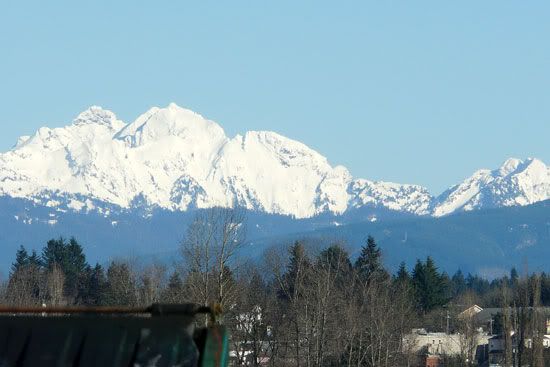 stitching
: 1 hour, 34 minutes on Mother's Arms. Should finish the rotation on this tomorrow, just in time for the next WIPocalypse post.
de-clutter
: 15 minutes in the kitchen.