Daily Tasks
photo- heather:
I noticed today that our heather has started to bloom. When it's at its peak (notice the proper use of its and it's there) you just see a lovely ball of pale purple. We have about 10 of these large plants on the back bank and they certainly add the color.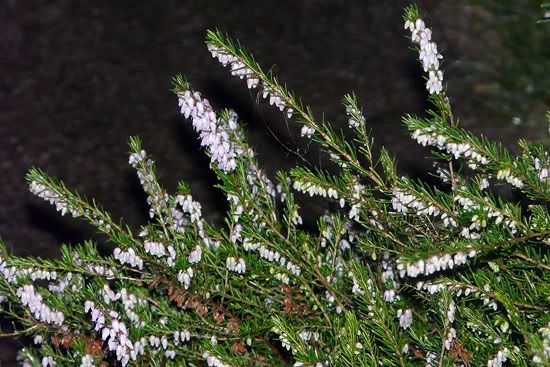 stitching:
1 hour, 4 minutes on Fire and Ice. That wraps up this rotation (7 hours) for a total of 42 hours on this piece. In case you can't tell, this is going to be a horse.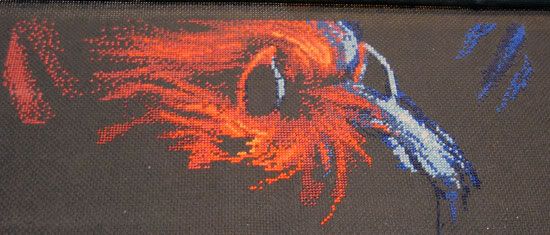 Yearly Tasks
knitting:
I put the stitches on holders for the sleeves on the baby sweater. I think I messed up and put them on the wrong side - hopefully it won't be a problem. I've done 4 rows on the body. I think I might be able to finish this by next Monday.