Daily Tasks
photo: bird:
Was in the backyard and saw some small birds on the fence. Not sure what this one is, but he's a cute little fat guy.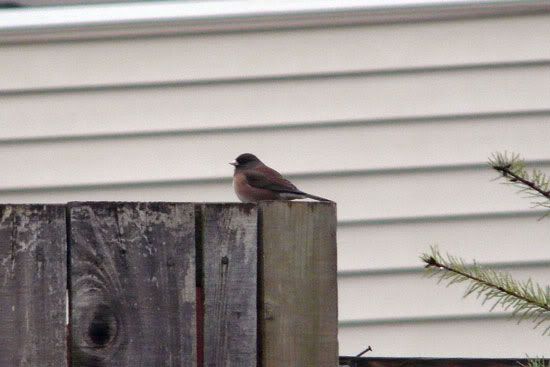 stitching:
1 hour, 27 minutes on Kustom Krafts
Fire and Ice
.
Yearly Tasks
knitting:
A few rows on Mom's scarf, and about 10 rows on the sweater.