Daily Tasks
photo: corner
:
This is the closest "major" intersection to our house. Even though it says City of Mill Creek on the sign, our address is Everett. When we first moved here, the post office insisted we were in Snohomish, which is a city north of us. Oddly enough, houses
south
of us have a Snohomish address, but we don't. It's a very confusing place.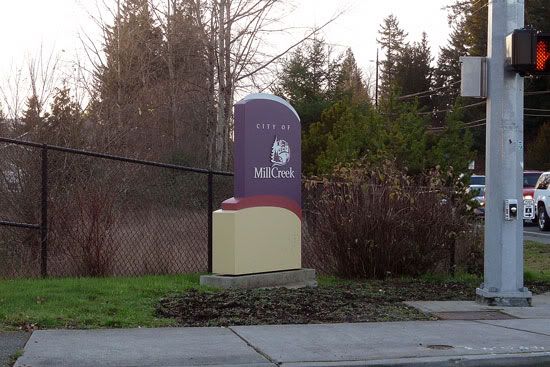 stitching
: 1 hour 8 minutes on SK Blue Moon.
de-clutter
: 15 minutes on my scrapbook supplies. I didn't go to work today, so nothing there.