Daily Tasks:
photo: enough.
Another day, another picture of something snow-covered in my yard. This is getting ridiculous. We were supposed to have rain today, but we instead got about 3 more inches of snow. I'm supposed to work at a client's office tomorrow - hopefully the roads will be clear enough for me to drive there. I'm a snow wuss when it comes to driving.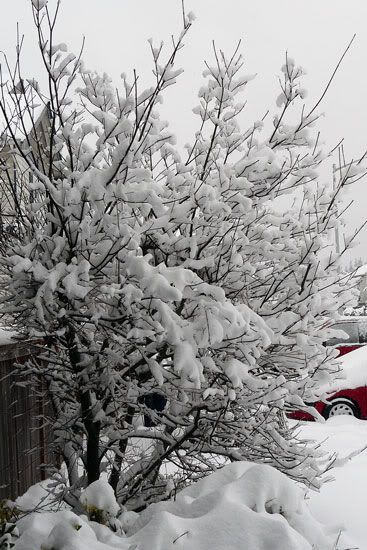 stitching:
1 hour, 20 minutes on QS Curl Up with a Good Book.
de-clutter:
15 minutes on a kitchen drawer
Yearly Tasks
Scrapscription:
Finished the title page of the next album "Travel Adventures". This one uses canvas covers and Simple Stories papers.