So, for these three days I was either traveling or with clients. Wednesday and Thursday in Chicago and Friday in Calfornia. These days, all I managed to accomplish was my daily photo. But, that's better than nothing! I'm back on track today, so I will be posting my Saturday entry tonight at the usual time.
Daily Tasks
Wednesday photo - court:
So this is the frozen basketball court of our hotel, north of Chicago. I'd been on the plane almost all day, and this was my last chance to snap a picture.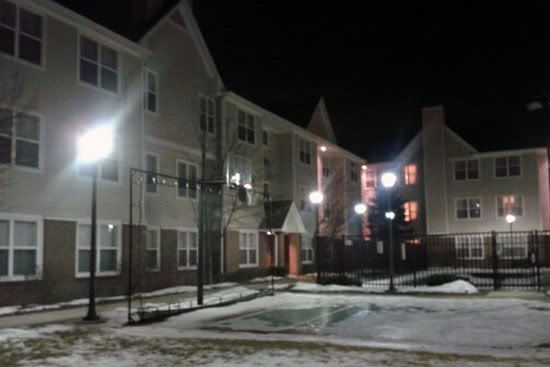 Thursday photo: sign
: The freeway sign directing us to O'Hare.
Friday photo: view:
My first time taking a photo out the plane window. I think it came out pretty well. I'm not sure what mountains these were - we were flying over northern California at the time.