Daily Tasks:
photo (roses):
I forgot my camera when I went over to Mom's, so I took this with my phone. Apparently these are winter roses or something, since they appear to be blooming in January.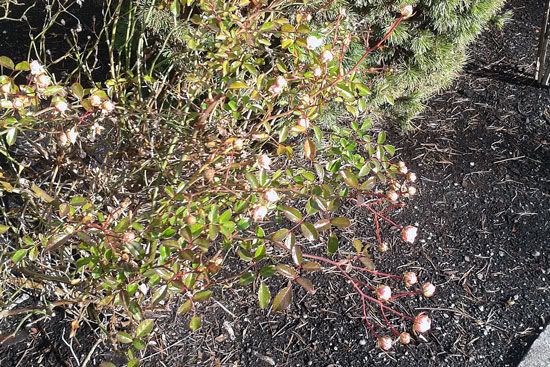 stitching:
1 hour, 34 minutes on Fairy Flora. That completes her 7 hour rotation (91 hours total), so tomorrow I will start on my next project. It's a new start - a stitch-a-long from HAED of a Storykeep - Blue Moon by Linda Ravenscroft.
de-clutter:
15 minutes in the hall closet. Found quite a few things to donate.
Yearly Tasks
:
WIPocalypse:
Measi has the link up for posting, so here's my first update: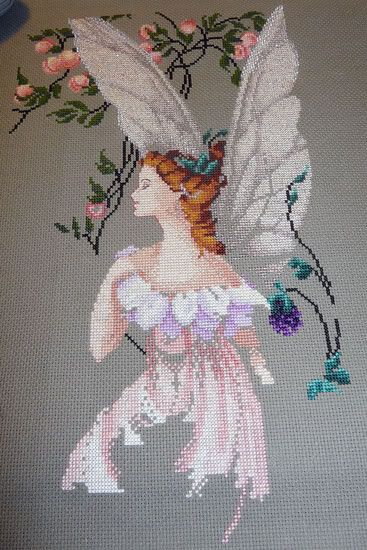 I also stitched for a couple of hours on QS Curl Up with a Good Book, but I don't have a picture of that one.