Daily Tasks
photo - winter:
I hate driving in it, but I do love the look of it. This is driving down our street (I'm a passenger - I try not to take photos while driving.)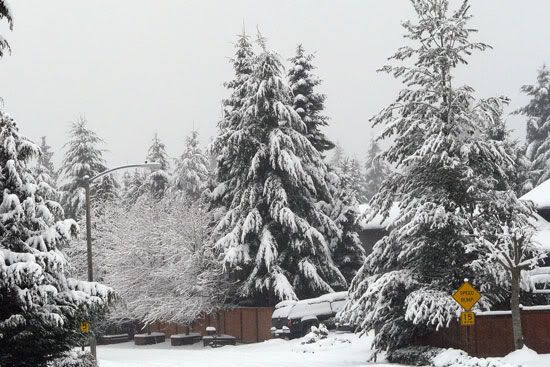 stitching:
1 hour, 2 minutes on QS Curl Up with a Good Book
de-clutter:
15 minutes on a drawer in my desk
Yearly Tasks
Scrapscription albums:
Completed Merry and Bright (1 of 18 down). Here are the first couple of pages.
Non-fiction reading:
Finished my first (of 12) books --
Stiff: The Curious Lives of Human Cadavers
by Mary Roach. Lots of fascinating information about what has happened historically (and what still happens) to us when we become just "mortal husks". It doesn't sound like a funny subject, but the writer has an amazing sense of humor, and I had a hard time reading this on the bus because I kept laughing.