Daily Tasks
:
photo - blue:
These trees are outside one of Tom Douglas' restaurants, and I just love those blue lights. When I was cropping it, I realized that the Space Needle photo-bombed my tree picture! How rude.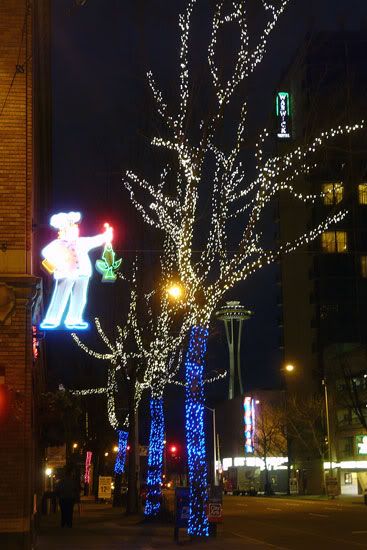 stitching
: 1 hour, 5 minutes on my new start: HAED's SK Blue Moon. Beautiful blues and purples, which is a nice change of pace from the pinks of Fairy Flora.
de-clutter
: 15 minutes on my email at work; 15 minutes on my desk at home.