Daily Tasks
photo - geese:
Taken from my car window while driving to Michael's. It would have been nice if they had faced the camera, but the light turned green so I couldn't wait for them to turn around. I know that Canada geese can be a pain, but I do like them.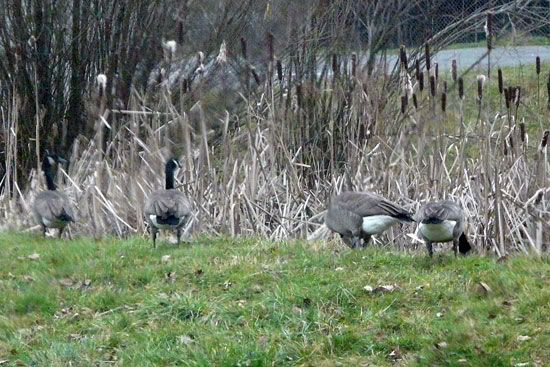 stitching:
1 hour, 1 minute on SK Blue Moon
de-clutter:
15 minutes on the loft upstairs. I worked at a client's office today, and I didn't think they would appreciate me decluttering THEIR office, so I refrained.
Yearly Tasks
reading:
About 2/3 of the way done with my first non-fiction book. I'll hold off on revealing the title until I'm finished.