An early post today, since I'm leaving in about 20 minutes for the airport. Tomorrow's photo will be of lovely New Jersey!
Daily Tasks
photo - gazebo:
However, for today's photo, we are still in my backyard. Gazebos are nice in the summer - not as usable in the winter.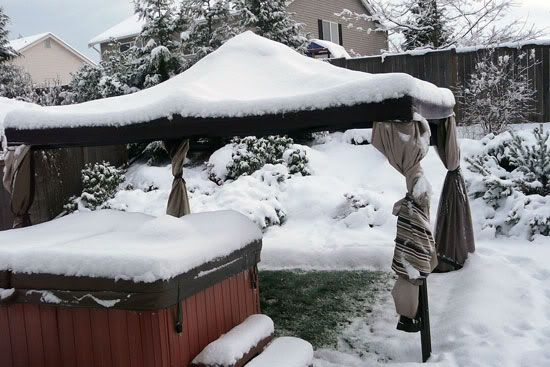 stitching
: 1 hour, 3 minutes on QS Curl Up with a Good Book
de-clutter
: 15 minutes in the hall closet. I expect one more 15 minute job and this one will be done!