I
have a hunch this will be harder to keep up with when I'm back to work on Wednesday...
Daily Goals
picture taking: This is the front of Merrill Gardens, where my mom lives. They did have Christmas lights on the actual building, but now just the ones on the trees are left.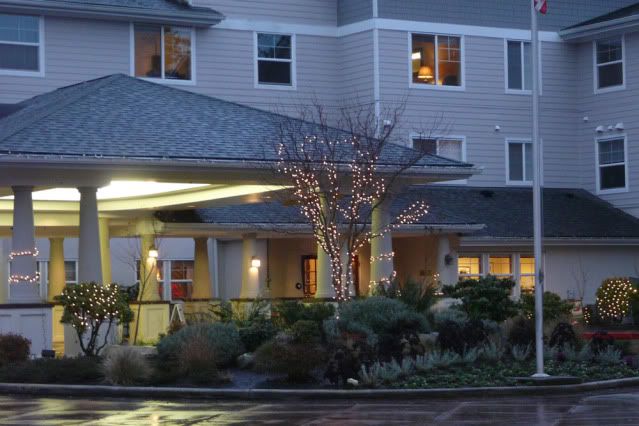 stitching: 1 hour, 9 minutes on QS Curl up with a Good Book (HAED). That finishes the 7-hour rotation for that piece. Next up: Fairy Flora (Mirabilia).
declutter: Cleaned out and organized 1 kitchen drawer.