Daily Tasks
photo - traffic:
Well, this pic did not turn out as planned. I was standing in the park-and-ride, trying to get a picture of the traffic on the road I take home, and my line of sight wasn't what I hoped for. Oh well. Tomorrow's (and Thursday's) pictures will be from Chicago and hopefully those will be better.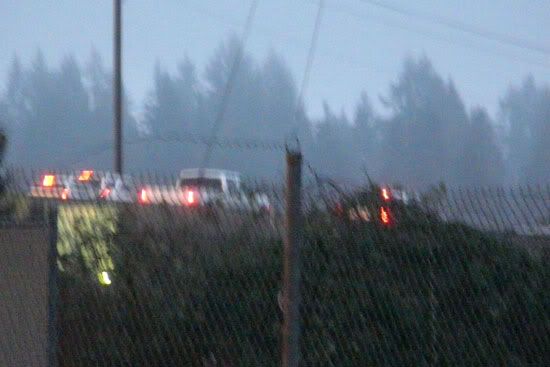 stitching
: 1 hour, 2 minutes on Summerland.
Yearly Tasks
layouts:
Got some paper cut for a layout. I'm working on some pictures of Charissa and her Papa in the hot tub.