Another work week over, and not a moment too soon!
Daily Tasks
photo:
No, this is not a black and white photo. It's just a dark tree and a grey day. This is a very tall tree, directly outside my office building. I love the way the nest is only visible after the leaves have fallen. I have no idea if the nest is in use or not - I look at it every time I walk by the office window, but haven't seen any birds.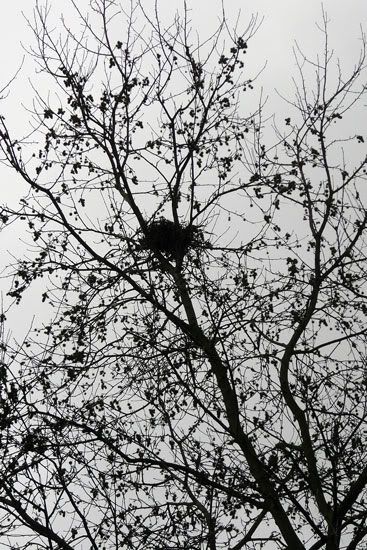 stitching:
1 hour, 4 minutes on Fairy Flora.
de-clutter:
15 minutes at work on my desk drawers; 15 minutes at home in the master bedroom.