A major accomplishment today - see below under Stitching!
Daily Tasks
photo - intruder:
This black cat likes to hang out on the bank in our backyard - at least until Fred comes out and sees him.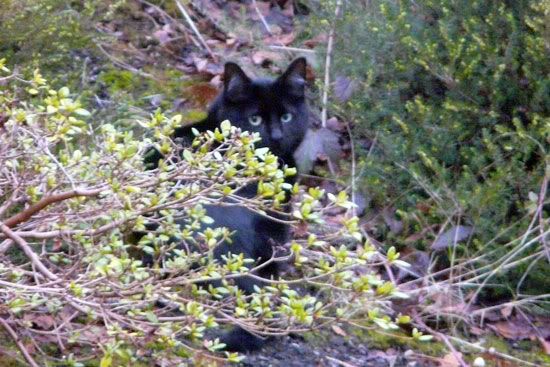 de-clutter:
45 minutes on organizing my scrapbook supplies.
stitching:
1 hour, 40 minutes on Summerland. After 301 hours of stitching, I have FINISHED the cross-stitching on this one! I started this project in 1996 (no typo). I have about 2-3 hours of backstitch left, but the end is in sight.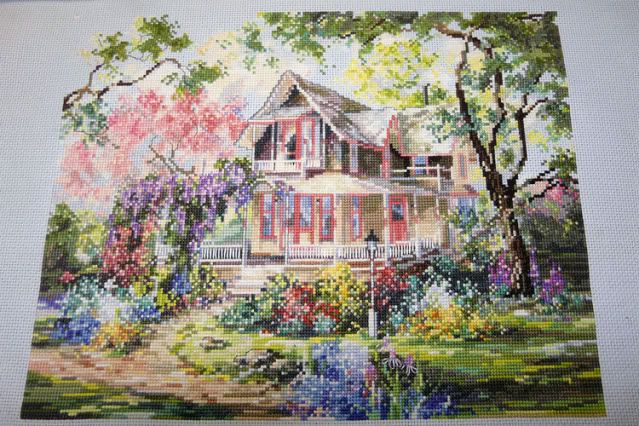 Beautiful, isn't it!? Done on 14 ct. sky blue Aida, 3 over 1.