Daily Tasks
photo: aftermath
-- Each year we let the Boy Scouts take away our Christmas Tree. We leave it in the street with a donation attached, and they take it, chip it and recycle. It saves us the trouble and gives them money for their troop. Win-win.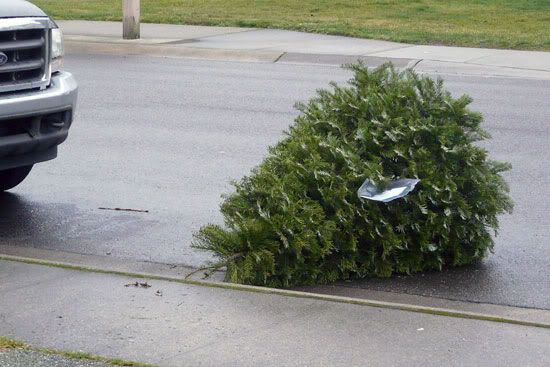 stitching:
1 hour, 14 minutes on Fairy Flora.
de-clutter:
15 minutes on the kitchen cupboard with all the plastic containers. Eek!
Long Term Tasks
Scrapscription:
Finished pages 1-3 (out of 12) of the "Merry and Bright" album.