Daily Tasks
:
photo - fish:
We take our fish and clean water very seriously in Seattle. You can find this painted near quite a few storm drains downtown, as well as other locations in the area (like Boeing). We don't want any waste water (from washing your car, for example) draining in Puget Sound - it's bad for the fish. (In case you can't read it, it says "Dump No Waste - Drains To Sound".)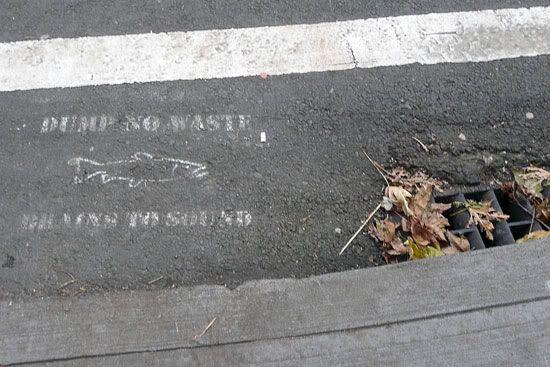 stitching
: 1 hour, 1 minute on SK Blue Moon
de-clutter
: 15 minutes at work on a desk drawer; 15 minutes at home on shredding papers.